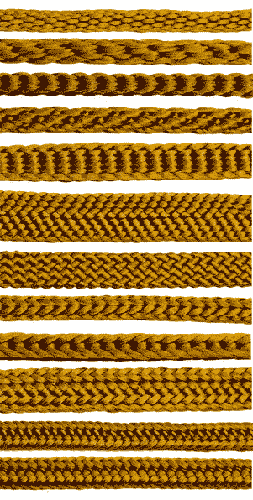 Thinking Outside the Circle
Beyond the Round Braid with 16 Tama
Ready to take the next step towards advanced maru dai braiding? The use of 16 tama instead of the basic 8 expands your available repetoire of braids tremendously! This intermediate class introduces a variety of more complex structures and braid shapes for use with many different applications.
The class can be adapted for adventurous beginners or groups with mixed experience levels.
What you will need:
All supplies — including an instruction book that's yours to keep — and equipment are provided for up to 12 students. Additional students who are able to bring their own maru dai and tama are welcomed.
Interested in scheduling a class?
Contact me for more information!