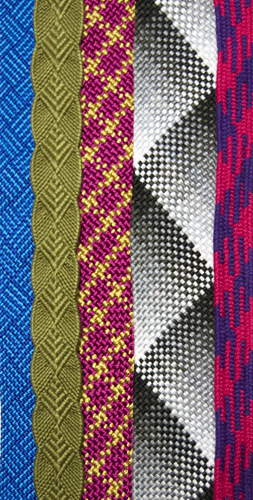 Introduction to the Taka Dai
Basics of Taka Dai Braiding
Braiding on the taka dai is an amazing experience! Learn how to measure and mount a warp, the method of braiding, how to read taka dai charts, several basic taka dai braid structures, plus starting/ending techniques in addition to project planning for the taka dai.
This class requires a bit more floor space in the classroom than maru dai classes because of the size of the equipment. Available space may limit the number of students in the class.
What you will need:
Taka dai & tou (sword), 33 or more tama of at least 70g. Other supplies are provided. A very limited number of taka dai may be available for use during the class. Please ask when you enroll if you will require equipment.
Interested in scheduling a class?
Contact me for more information!